Full Lace Wigs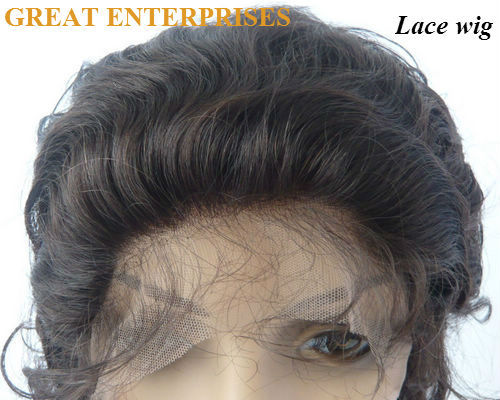 Full Lace Wigs
Product Description
Hair is considered to be the most important asset of the body which adds to the personality. We have brought top quality Full Lace Wigs which are widely acclaimed by our valued clients due to their attributes such as tangle-free, anti-breakage and other qualities. In addition to this, the said products do not have bad odor and are completely shedding free. Full Lace Wigs allow bleaching as well as dyeing. These are eminent in giving an alluring appearance to the user and adds grace as well. Our offered products are easy to wear and remove. These have light weight, smooth texture and long lasting shelf life.
Features of Full Lace Wigs:
These can be availed in different sizes, colors and volumes
Do not feel heavy on head due to their light weight
These are capable of withstanding bleach & color
Hassle free and are easy to manage for a longer time
FAQs of Full Lace Wig
Q: What is a full lace wig?
A: A full lace wig is a type of wig made with a lace cap that covers the entire head. The wig is constructed with individual hair strands hand tied to the lace, creating a natural and realistic look.
Q: How is a full lace wig different from other types of wigs?
A: A full lace wig differs from other wigs because it has a lace cap that allows for a more natural-looking hairline and parting. The entire wig is made of lace, making it versatile for various hairstyles.
Q: What is the advantage of a full lace wig?
A: The main advantage of a full lace wig is its natural appearance. It can be styled in different ways, including updos and ponytails, without revealing the base of the wig. The lace cap allows for a realistic hairline, making it difficult to spot.
Q: How do you apply a full lace wig?
A: A full lace wig is usually applied using wig adhesive or tape. The lace is glued or taped to the scalp to create a seamless look. Some people also use wig clips or combs for added security.
Q: Can I part my hair anywhere with a full lace wig?
A: Yes, one of the key features of a full lace wig is that you can part your hair anywhere on the lace cap, allowing for versatile styling options.