Single Drawn Hair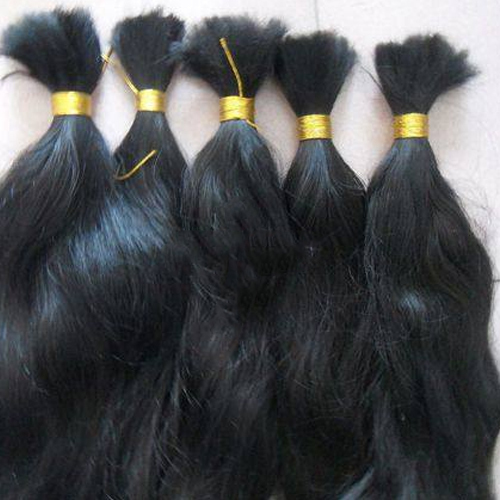 Single Drawn Hair
Product Description
We are actively engaged in providing an exceptional range of Single Drawn Hair. Processed using 100% pure & natural hair and advanced technology, this range is developed in compliance with the set quality norms. With our vast network base, we make available the offered range in a variety of colors, sizes and patterns. Well known for its natural shine and lustrous look, this range of Single Drawn Hair is highly demanded among our clients spread all across the globe. Available in various standard options, this range can also be availed at market leading prices by our clients.
FAQs of Single Drawn Hair
Q: What is single drawn hair?
A: A type of human hair bundle or extension with varying-length strands is referred to as single drawn hair. Compared to double drawn hair, it usually has less consistent length, therefore the bundle will normally have both shorter and longer hairs.
Q: How is single drawn hair different from double drawn hair?
A: In terms of consistency of hair length, single drawn hair and double drawn hair are different. Because the hairs in single drawn hair are not cut to the same length, they have a natural, layered appearance with shorter and longer strands. Contrarily, double pulled hair is subjected to a sorting procedure to eliminate shorter hairs, resulting in a more uniform length.
Q: What are the advantages of single drawn hair?
A: People looking for a less uniform appearance may find the natural and layered appearance of single drawn hair appealing. It frequently resembles the natural pattern of hair growth, making it appropriate for those who like a more laid-back or bohemian look.
Q: Can single drawn hair be styled and treated like other hair types?
A: You may style and care for single drawn hair just like other forms of human hair, yes. You can shape, straighten, and color it whatever you choose. To retain the quality of your hair, you should use heat protectants and use the right hair care techniques.
Q: Is single drawn hair suitable for all hair types?
A: Different hair types and textures can complement single drawn hair. It is frequently chosen because of its layered, natural appearance, which makes it adaptable to many different styles and preferences.