Hand Weft Hair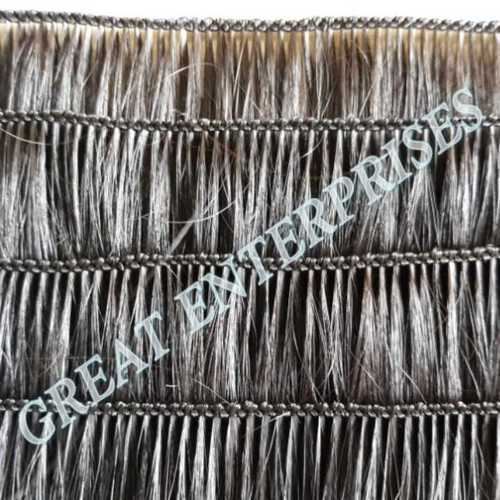 Hand Weft Hair
Price And Quantity
Product Specifications
Product Description
Hand weft hair is a term for a particular kind of hand made hair extension. To make a weft or track, individual hair strands often human hair are meticulously knotted or hand-stitched together. To add length, volume, or texture to ones natural hair and produce a fuller and more fashionable hairstyle, this weft can be safely fastened to the individuals natural hair. Hand weft hair extensions are a popular option for people looking to improve the beauty of their hair because of their natural appearance and comfortable fit.
FAQs of Hand Weft Hair
Q: What is Hand Weft Hair?
A: Hand weft hair refers to a type of hair extension that is created by hand, where individual strands of hair are tied or sewn together to form a weft or track. This weft can easily be attached to your natural hair to add length, volume or texture.
Q: How is Hand weft hair different from other types of hair extensions?
A: Hand weft hair differs from other extensions because of its construction method. Unlike machine wefts, hand weft hair is hand-made, resulting in a thinner, more flexible extension. Offers a more natural and comfortable fit.
Q: What are the advantages of using hand weft hair extensions?
A: Hand weft hair extensions offer several advantages, including a natural look and feel, ease of application, and the ability to customize the extension to your specific needs. They are also lightweight and less detectable.
Q: Can I style the Hand weft hair as if it were my own hair?
A: Yes, you can style hand weft hair extensions as if it were your own hair. You can use heat styling tools such as flat irons, curlers, and blow dryers to achieve various hairstyles. It is important to use heat protective products to prevent damage.
Q: How long do hand weft hair extensions last?
A: The lifespan of hand weft hair extensions depends on factors such as hair quality, maintenance and frequency of use. With proper care, they can last from several months to more than a year, offering a natural and attractive appearance.