Natural Curly Hair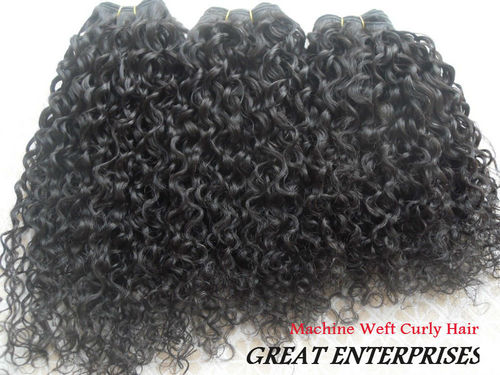 Natural Curly Hair
Product Description
The look of curly hairs is really unique, but not all girls is blessed with them. For fulfilling the wish of that hair, we are providing Natural Curly Hair, provided with curves & coils. It is not all delicate and fragile. The wig has curvy nature and soft strands, so that you font spend a harder time. The quality of this wig can be analyzed by its moisture levels and tangle-proof nature. It runs into your natural hair care regimen and offers you a office-going look as well as the picnic one. The Natural Curly Hair is a machine weft hair, apprehended for its realistic look and easy fixture.
Features of Natural Curly Hair:
Appreciable for its beautiful look, perfect curls and shiny texture.
Totally free from tangles, nit and lice eggs.
Provides better bondage and zero shedding.
Simple to fix, appreciable for its beautiful look.